Building your own home is an exciting undertaking, and for many, it is a culmination of a life-long...
From planning through to the financial details—building a new home in Tasmania is a heavily...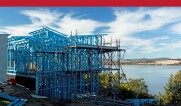 Eligible for the First Home Owners Grant? Looking to build your first home? Now is the time.
...