How long does it really take to design and build a new home in Tasmania?
This is a question which is often asked - not just at the start of the process, but throughout every stage of the project.
Whilst on the face of it, this may seem like a difficult question to answer, it's completely acceptable and reasonable for you to expect to be given this information.
Allowing you to organise your build with confidence means your home builder needs to have planning systems in place that provide you with accurate dates and lead times. Without this schedule of activity, you're left in the dark about the progress of your new home - which can be hugely frustrating (and costly) for your build.
As the old saying goes, 'fail to plan, plan to fail'. Nothing can be more true when it comes to one of the greatest investments of your lifetime - your dream home.
It's All About The Plan...
What if your builder could provide you with a clear, precise timeline for your build, so you knew exactly what was going to happen and when the build would be completed?

Armed with this build-specific timeline, you would then be able to plan ahead with confidence. This would remove frustration, disappointment and costly expenses (such as additional rental costs caused by delays to your build).

Plus, if you're given a move-in date, you know exactly when your build needs to commence.

So, when you're choosing a builder to design and build your new dream home, make sure they can provide you with accurate design and build times.

In order to do this, they'll need to be able to produce project plans that detail key milestones for your home.
What Happens When There's No Plan?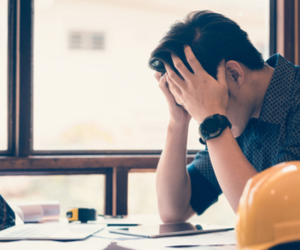 Unfortunately, what often happens is that some builders under-estimate the timeframes dramatically, simply to win your business; this leads you to feel disappointed once things are delayed.

Equally as frustrating are avoidance tactics (such as your calls and emails not being returned) when you're looking to clarify completion dates or the overall timeline.

If your builder doesn't have the skills to plan your project, then you're at the mercy of nothing more than luck.

With new home builds in Australia taking anywhere between four and twelve months to complete AFTER land has been purchased and designs have been approved; the window to finalise the build is actually quite large.

Therefore, if a key requirement of your project is to have a clear completion date, it's essential that you select a builder who has proven experience across all facets of the process.
How To Pick The Right Builder

It isn't unusual for old-school builders to provide a generic timeline of say, four weeks to start the build and four months to complete it; which, of course, sounds great. But the chances are, you're not after a cookie cutter, off-the-peg house - you want to build your dream home.
Be sure to ask about their project planning processes, so you can be confident that their estimate is realistic and isn't a shallow ploy to gain your business.
Over the years, reality TV shows have skewed perceptions of the complexity of building a new home.
It's important to remember that these shows are often made with a large proportion of the design and planning complete before the cameras even begin rolling. In reality, your dream home will need to go through a series of stages too, before you can even get to the point of pouring the foundations.


What Happens In The Planning & Design Stage
At the design stage, you'll ideally work with a skilled designer who can take your vision for your dream home and turn it into a workable concept.
In addition, they will consider the practicalities of your build (such as the considerations for the proposed site of your new home). This includes solar positioning, orientation and the views you wish to capture and enjoy on a daily basis when you move in.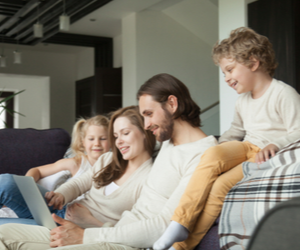 Once the design concept has been agreed, this will need to be sent for planning approval and, once approved, the design and construction details are completed.
Now the build can commence; but only when trades and materials are available.
The beauty of using a home builder to plan and manage both the design and build is that they'll schedule in trades and materials to be on-site, as and when they're needed. This minimises delays and decreases the overall cost of building your new home.
The schedule of activity drives the project forward, ensuring it maintains momentum; which, in turn, keeps your completion date on track.
However, home builders without a plan can lose days (or sometimes weeks) waiting for trades or materials to arrive; pushing your move-in date further back.
It's a scenario often played out on TV shows (such as Grand Designs), where projects keep experiencing delays, due to bad planning.
It's essential that you have a clear idea of what lies ahead and what stages your new home will go through, from concept to completion. With this in mind, it's important to select a home builder who not only can design and build your dream home; but who can provide you with a schedule of activity, specific to your build.
This will ensure you can plan ahead with confidence; whether that's a Christmas family gathering in your new dream home or simply organising the removal company.
Discover the secrets to building your perfect new home and avoid making costly mistakes.
Click the link below to download our free guide, 7 Things You MUST Know Before Designing A New Home.