When building a new home, you want it to last, right? You want it to be strong, straight and true. You want it backed by one of Australia's largest companies. The frames of the home are critical to the successful completion of your new home. So how do you ensure you can have all these wants?
Steel Frames
Traditionally in Australia, homes are framed using timber and timber by products. However, increasingly, builders and home owners are looking for something better. Timber, being a natural product, is not always consistent in its dimensional properties, meaning walls and trusses may not be straight or plum. This can create shadow lines and an imperfect finish to an otherwise flawless home.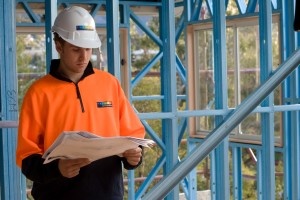 Walls and roof frames made from TRUECORE® steel are precision engineered to be dimensionally accurate. They won't shrink, twist or warp, reducing the likelihood of problems such as cracking cornices, jamming doors, sticking windows or wavy rooflines.
Strength & Durability
It is no coincidence that major structures around the world are made from steel. Sydney Harbour Bridge, Sydney Opera House, Eiffel Tower etc etc. Why is this the case? Steel is chosen due to its ideal strength to weight ratio. Steel also has known properties that are consistent and pass strict performance tests.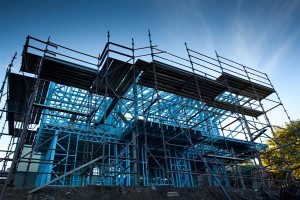 Steel allows greater spans within your home meaning that the modern way of creating large living spaces can easily be achieved with minimal effort and cost.
Environmental Concerns
Sloping sites are no match for steel. Using a conventional timber structure, many more members would be required to achieve the same result than if you are using a steel floor. This is a great result, especially for those concerned with leaving a minimal impact on the environment.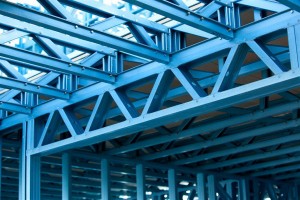 Steel is one of the most recycled materials on the planet. Not only is TRUECORE® steel 100 per cent recyclable, and approximately 60% of all steel in use in Australia has been produced from recycled scrap, which means its life cycle is potentially continuous. And because steel frames are fabricated off-site to exact specifications, there is minimal cutting and wastage onsite - making for a cleaner building environment.
Final Words
Whichever framing material you choose to build your new home, make sure you do your due diligence. Remember this is going to be your greatest investment you will make, so you want to make sure you get what you deserve!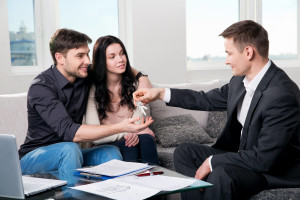 To discover more questions to ask your builder, certainly before you sign any contracts with them, download our free guide by clicking on the link below. It's our comprehensive guide called the 7 Things You Must Ask Before Signing Your Building Contract.