How can you be 100% positive that your new home will be completed on the date agreed before you even sign on the dotted line with a builder?
It's easy for some builders to promise the earth and say what you want to hear to secure the 'sale'. But unfortunately, sometimes this can lead to disappointment, delays, frustration and additional costs which could have been avoided.
It's easy to be sucked into the confident world of the salesman who, once you have enthusiastically signed the contract, is nowhere to be seen. With a promise of move-in dates which you are assured are achievable, why wouldn't you trust that they will be met?
Nobody wants to be told that because fundamental requirements haven't been factored in, your new home build will have to be delayed. Leading to increased costs for rent or staying in a hotel, not to mention the disappointment, arguments and stress delays can cause.
It's important to make smart decisions from the beginning, rather than being sucked in by the promise of an unachievable completion date.
Find A Builder Who Can Plan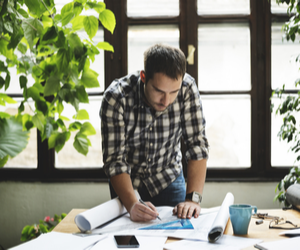 You need to build with confidence. This means working with a builder who can effectively plan. Not only do they need this skill, they also need the best resources and communication tools to get the job done.
By working with a builder who has the skills, experience, project management tools and relationships with suppliers, your build is more likely to run smoothly.
Allowing you to be 100% confident of the completion date throughout the whole build, not waiting for confirmation the week before.
If your builder is well organised, they will provide you with a clear and concise schedule that will give you a guaranteed completion date, before you've even signed a contract.


Do You Really Need A Schedule?
Some builders will tell you that you don't need to see a schedule or that it's all taken care of, making you feel silly that you even asked the question.
But, did you know that 91% of home builders do not prepare a schedule for their projects? They might say they have one, but how do you know it isn't simply in their head?
Just because they've been building homes since they've left school, it doesn't mean that they have your build completely organised. Old school builders might try to reassure you that they don't need to use 'fancy' computers or software, as 'they've been doing it for years'.
But, you don't want your new home to be delayed, just because your builder hasn't moved with the times.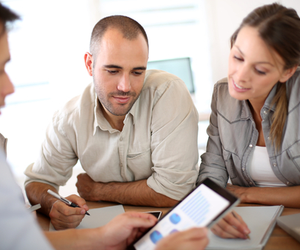 Another factor to consider and ensure your builder is prepared for, is the time required for the design and building approval process. It's one thing to build a home, but the construction can only start when all the necessary approvals have been given.
Failing to plan enough time to work through this important process, will almost certainly cause delays in completing your new home. If your builder doesn't have a plan or it's kept within the confines of their head, it becomes increasingly difficult to be able to organise trades or the delivery of materials.
And the chances of someone forgetting to order materials or inform a tradesman also increase. Leading to further delays in your build.


Progress Reports At Your Fingertips...
With effective planning, everyone is aware of the schedule and any changes that occur are communicated, so trades and materials are on site, on time.
Some of the most successful builders will use an online portal which their customers can login to at any time, from anywhere in the world. This not only provides you with access to an up to date schedule, but also includes progress reports and pictures so you can be confident your build is progressing as it should be.
With this information at your fingertips, you can be 100% certain of your completion date throughout the entire project. Allowing you to plan ahead with complete confidence.
Discover the secrets to building your perfect new home and avoid making costly mistakes and delays.
Click the link below to download our free guide, the 7 Things You MUST Know Before Designing A New Home.