How do you guarantee that the price you agree with your builder is the price you will actually pay for your new home build?
With so many variables to take into consideration, how confident are you that the quote includes everything you are expecting it to?
If it doesn't, it's likely that the cost of your build is going to increase, leaving you to find more money in order to complete your home to the standard you expected. Worse still, you could be left with an incomplete home that is far from the dream you had pictured.
And if your new home fails to live up to your vision, you're naturally going to feel disappointed, and less likely to want to spend time there relaxing with family and friends.
That's why you should take Benjamin Franklin's advice and 'beware of little expenses, as a small leak will sink a great ship'.
Agree On A Price Before Signing The Contract…
What if you could guarantee that the price you agree when you sign the contract, is the price you pay and not a cent more? This peace of mind will allow you to sign on the dotted line with confidence and without the fear that your costs are going to spiral out of control as the build progresses.
In order to achieve this, you need to know how to ensure that the contract price is the price you pay with no cost blowouts or variations. With 50% of new home owners spending more than they originally expected to on their new build, it is a common trap which buyers fall in to, but it can be avoided.
Some builders may try to entice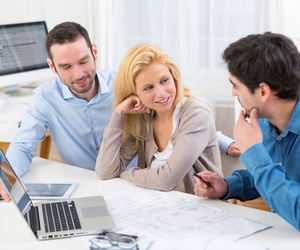 you with an artificially low contract price in order to get you locked in, before hitting you up later with extra charges and variations. It is important that before you get to the point of signing a contract or even a preliminary building agreement, you are 100% confident that you are working with an organised builder.
Ensuring your builder understands your requirements, documents them correctly and factors in every detail of your build before the contract is signed, is therefore vital. By setting the expectations from the outset, both yourself and the builder can move forward with confidence that you are on the same page.
Know What's Included...
You may think that everything you need for a fully functioning home will be included in the contract and be encouraged to believe that is the case.
However, what some builders may forget to disclose, is that some elements are either missing or have a very 'light' allowance inserted in the contract which will lead to the final price increasing. So, how can you ensure that the price stated on the contract is the price you'll pay?
Builders often compile standard inclusions within a contract that can lead to a false sense of security. These include the prime cost items which relate to materials and provisional sums which cover labour or labour & materials. These items are commonly referred to as PC's and PS's within the industry.
The prime costs cover the supply of a material item such as appliances or tiles whereas provisional sums relate to the cost of labour to install those items.
Sometimes, in the case of items such as timber flooring a provisional sum will include both the supply and the install of the item however this should be clearly stated in the contract.
In simple terms, these are allowances for materials or labour that is to be included in your home build. Understanding the extent of the allowances will help you determine just how realistic the quote is and easily spot any errors or omissions.
Are The Allowances Enough?
Some builders may give you a comprehensive list of inclusions, but the allowance for each will leave you either having to choose an inferior product to keep on budget, or increase the cost of the contract to get a better alternative. They do this to make their quote look more competitive when you are comparing one against the other, which makes a realistic comparison, impossible.
Other builders may have exclusions for items th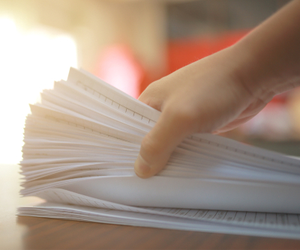 at you are definitely going to need to make your house habitable, such as connections to services like water or electricity. I mean, who can live without them? It's no wonder people simply assume they are part of the contract when in fact, they aren't.
You need to check and double check the small print to ensure you avoid falling into this trap. If you're not sure, ask questions. A reputable builder will be more than happy to sit down with you and go through all of your queries until you are happy you are fully across the inclusions and can plan your finances accordingly.
Get It Right First Time...
You shouldn't have to become a building expert and spend hours scrutinising the detail of each and every quote you receive. Instead, you should work with a builder who documents your requirements completely before they quote and includes everything in your contract.
That way, you can guarantee that you won't have to find more money to complete the build or worse still, put the job on hold at critical stages which could then take you into poorer seasonal weather, leaving your build exposed and therefore, costing you more to put right any damage.
By working with a professional building company that provides a fixed price, you can sign the contract in confidence, knowing that the house you plan to build is the one that actually gets built.
Discover the secrets to building your perfect new home and avoid making costly mistakes.
Click the link below to download our free guide 7 Questions you must ask your builder before signing a building contract.