Are you thinking of designing an energy efficient home in Tasmania?

With power bills set to continue to trend upwards, the cost of staying warm is set to rise with it. Not only could this result in you having to pile on blankets and layers of clothing, you'll also be hit with higher energy bills, just to keep warm in your new home.
Nobody wants to be forced to retrofit energy saving solutions to their new home, just to make it comfortable and affordable to live in - but neither should they suffer, in what should be a place to relax and unwind.
To quote Albert Einstein ''Out of clutter, find simplicity. From discord, find harmony. In the middle of difficulty, lies opportunity.'' So why not avoid the difficulty from the outset, by ensuring your home is heated as cheaply and efficiently as possible?
Plan Your Comfort
By making a few, well-infor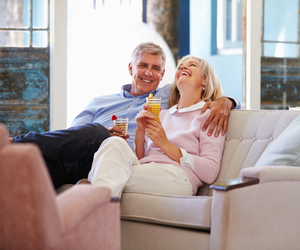 med choices at the design phase, you can ensure that you are the owner of an energy efficient home which doesn't cost the earth to build. Imagine the comfort of knowing that you and your family and friends will enjoy a warm home in winter and a cool house in summer?
Contrary to popular belief, it is still possible to achieve energy efficiency without sacrificing the stunning views from your new home, with heavy curtains or blinds. In fact, a simple solution such as double glazed windows, will help maintain and even enhance those large open spaces, whilst protecting you from those harsh long winters.
This will dramatically improve your standard of living comfort and ensure your energy bills don't spiral out of control. With the cost of heating and hot water accounting for up to 75% of energy costs for an average Tasmanian home, this is particularly important.
Perhaps even more surprising, is that some builders are continuing to use single glazed windows. The reality is that this is cheaper for them to buy and install which increases their margins as high as it will increase your household bills.


It's Much Cheaper Than You Think...
Some people assume that double glazing costs twice as much as single glazed windows… You may have even been lead to believe this myth by building companies that prefer to 'keep things simple' and limit the options they offer their clients.
However, whilst there is an increase in material costs, it typically only adds around 15%... and there is no increase in the cost of installation! This modest increase will undoubtedly be outweighed by the reduction in energy bills, which can be as much as 40%.
Plus, with energy efficient homes enjoying a 2% premium compared to the same house that is not energy efficient, the decision becomes a no-brainer.


Don't Sacrifice Your Views
If you have ever lived in a home with single glazed windows during the winter, you will be all too familiar with the cold chill you feel when you pass by the window at the same time as a cold gust of wind is passing in.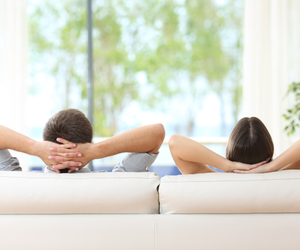 If you're designing your dream home, you'll want to retain the stunning views that Tasmania has to offer. The last thing you will want, is to feel cold and uncomfortable when you're admiring the scenery.
Double glazed windows ensure you're protected from those freezing temperatures and also, enables you to have large spanning areas of glass that draw the outside in, minus the cold, even in winter.
The other benefit which home owners experience, is a reduction in outside noise. In some studies, double glazed windows have been found to reduce noise by up to 80%*. This is enough to filter out traffic or street noise as well as barking dogs and other noise pollution, improving your living comfort and allowing you to enjoy peace and quiet in your home.
Single glazed windows on the other hand, will leave your home exposed to passing traffic, noisy neighbours and howling winds.


Be Happy At Home
Nobody wants to layer up with blankets, jumpers and jackets just to keep warm, especially when you've spent so much time planning your dream home. This should be a place that you enjoy and want to spend time in with friends and family.
So, when designing your home, make sure that you are working with a builder who uses double glazing as standard. This will help reduce the costs of running your home considerably, keeping you warmer in those cold winter months and ensuring you are the owner of an energy efficient home all year round.
Discover the secrets to building your perfect new home and avoid making costly mistakes.
Click the link below to download our free guide 7 Things You MUST Know Before Designing A New Home.