How can you be sure that you won't be disappointed by the limited selections provided by your builder?

The last thing you want is to feel trapped into building a new home that doesn't match your expectations because your builder doesn't have a wide range of quality options available.
This will leave you feeling frustrated and upset that your new home isn't quite what you had imagined, when you should really be feeling ecstatic. Quality is remembered long after the price is forgotten, and you don't want to be left regretting the poor-quality, limited choices your builder gave you.
It is possible to build your dream home with the selections you want, rather than having to choose from a limited, small range... This will allow you to carefully and lovingly design a home that reflects you and almost as important, is unique. Nobody wants a 'cookie cutter' home.
So, when you're looking for a builder, choosing one who will give you an almost infinite range of selections, is vital to you achieving your dream.
Do You Really Have A Choice?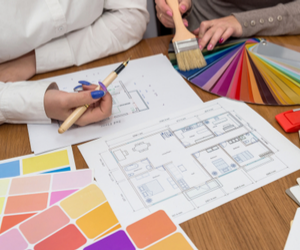 With 1 in 8 buyers lodging complaints about building related issues in Australia, you don't want to fall into the same trap many new home buyers do.
While a pushy salesperson may tell you exactly what you want to hear before you sign your contract, you need to be confident that the builder you decide on will allow you to select the options you want, rather than the ones they want to supply to you.
You may have been led to believe that you can choose whatever selections you want no matter who you build with, but sadly this is rarely the case. With TV shows such as The Block or House Rules showing contestants dashing from one store to another, you probably think this is how it works in real life. But that is simply not the case.
Some builders will only let you choose from a pre-defined list from a limited range of suppliers. However, the pushy salesman won't always disclose this before you sign a contract and will say whatever it takes in order to get the sale.
Fast forward further down the path of your build and you will sadly discover that the perception of choice was in fact, an illusion.
No one wants to be told what's going in their home, or sacrifice on quality or style, so you need to work with a builder that allows you to tailor your home to suit your taste and standards.


Watch Out For 'Standard Inclusions'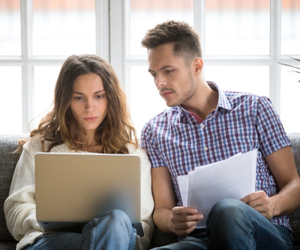 Most builders will present potential customers with a standard inclusion list, which can lead you to be believe that fixtures and fittings are included within the contract.
Whilst it may be possible that these standard inclusions may meet your requirements, you'll need to look at the fine print to understand exactly what they are giving you, and what is outside the scope of expectations.
The standard inclusions may include poor quality options that can't easily be substituted, or worse, they may provide an inadequate allowance that leads to additional costs further down the line.
Some builders will only work with a select range of suppliers as this helps them buy in volume and secure cheaper prices for them. However, this severely limits your ability to add the unique touches you want to make to your dream home truly yours.
Before you choose a builder, it is vital to have a thorough understanding of the selections you will be able to make and those which aren't included in the contract.


Choose From An Infinite Range
What if you could work with a builder who gave you the ability to choose from an almost infinite range?
With an online portal which you can access at any time, allowing you to review the selections you've already made, you will have the power to refine your choices throughout the build.
With so much going on during a new home build, it is important that you have the ability to see instantly what choices you've made and update them if you wish.
You will also be able to keep up to date with changes to costs and see immediately how this impacts your budget. Instead of being hit with a surprise invoice halfway through the project, forcing you to scale back in other areas, you will be able to plan your finances with confidence.
When you're in complete control of what's going to be in your home, you are able to craft the build you've always dreamt of.
Everything you need to know is included in this free guide for consumers looking to build their new home in Tasmania so you can have a home that's uniquely yours without being disappointed by limited selection choices.
Click on the link below to download the 7 Things You Need to Know When Designing Your Dream Home.