Why choose Rainbow?
Quality Guarantee
Rainbow Building Solutions - Hobart & Launceston takes quality seriously. It is one of the greatest areas of our feedback that our clients are impressed by, our attention to detail. Prior to the completion of each major milestone of building your new home, our team undertake a thorough review and complete a quality control checklist to ensure our quality standards are met.
To show you we mean business when it comes to quality. At the final walkthrough we will provide you with a copy of the completed comprehensive quality control checklist.
You can rest easy knowing that the quality you deserve and expect of a reputable builder has easily been met.


Build Time Guarantee
At Rainbow Building Solutions we believe Time IS Money, We guarantee to complete the construction of your home on time and as agreed in your Housing Industry Association (HIA) building contract or we will pay YOU for every day we run over that agreed contract period.
We are respectful of the fact that you need to make arrangements whilst your home is being built. And we know how excited you and your family are to move into your new home.
So from site commencement right through to practical completion, we will take responsibility for ensuring that the construction of your new home is given the priority it deserves.


Full Project Management Service
You can rest easy knowing that Rainbow can provide you with a complete management service for your new home.
We can visit your block of land (or potential block) and discuss your desires for your new home.
We then liaise with the council and our draftsman to design your home so that it meets your requirements and all relevant statutory requirements.
We also ensure the plans are engineered to the highest standard.
Rainbow do all the running around and compliance issues for your new home.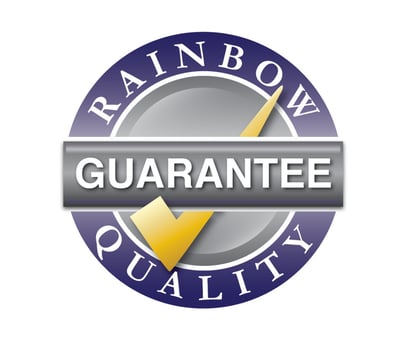 Call now for a no obligation consultation 1300 737 910